After a day of fasting and worship, the reward for Muslim or Muslimah is not only the sense of peace that he or she has gained, but also the special iftar that waits.
There are traditional gifts from nature that we should remember wherever we live, gifts that were used by Prophet Mohammed (SAW) in his life, and gifts that assist the fasting Muslim during Ramadan.
Among these bounties are rosewater essence, and miswak.
Check the first part here: Gifts from Nature: Ramadan Herbs in Prophetic Hadith
Rosewater
After the evening meal is finished, Muslims often go straight to make the Tarawih prayers, to which they often like to wear a pure essence of some sort.
Perfume is a food for the soul and the spirit, much like dates and hibiscus are foods for the body.
During Ramadan, Muslims need many foods to keep them strong in their religious duties.
In one of the best known Hadith of the Prophet Muhammad (SAW), he was quoted as saying, "There are three things in your world that are made to attract my affection: women, perfume, and then my ultimate fondness is securely fixed on prayers."
Rose essence or rosewater is one of the most popular essences for men and women to wear during this time.
Besides the fact that it is one of the most heavenly scents, rose essence has a number of aromatherapy benefits as well.
Valerie Worwood, in her book The Complete Book of Aromatherapy, notes that rose essence is a powerful anti-depressant, is uplifting, aids in digestion, and soothes frayed nerves during the stressful days of fasting.
These benefits can all be enjoyed just by sprinkling some of the water or essence on your body, adding a few drops to your bathwater, or burning the scent in an incense burner in your home.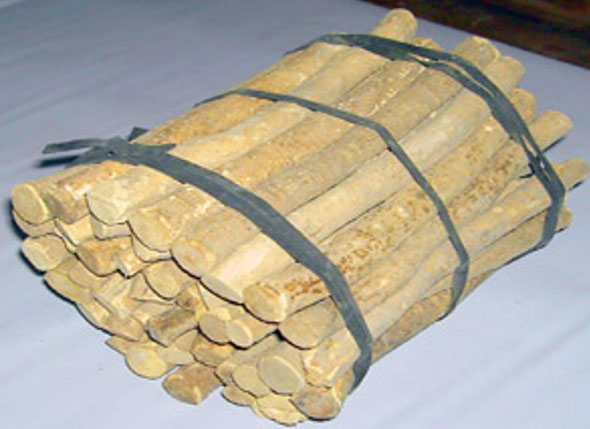 Miswak
Rosewater is also the preferred soak for miswak which, taken from the branches of a miswak tree, is an answer to every Muslim who has asked, "Is it okay to brush my teeth while fasting?"
This question often arises in modern times because of western tooth brushing methods that require a mouthful of water and often involve delicious tasting toothpaste.
Miswak, on the other hand, is simply soaked until the brushing end is soft, and then gently stroked over the teeth. Imam Al-Bukhari narrated that Abdullah bin Omar brushed his teeth with a miswak morning and evening while fasting.
A fasting person, in fact, is in more need of tooth brushing than the non-fasting person since vapors from the empty stomach tend to bind to the teeth and gums.
Miswak helps to keep the breath fresh and pure. Among the other benefits of using miswak are that it clears the brain, generates a sense of well-being, remedies the stomach for the next meal, embraces the prophetic tradition, adds to ones merit, pleases Allah, and delights the angels.
During this Ramadan, remember the gifts of nature for they are really gifts from Allah to us to ease us through our fasts.
The verse Al-Asharh (Surah 94:5) that we recite during Taraweeh prayers says, "So, verily with every difficulty there is relief."
This article is from our archive, originally published on an earlier date, and highlighted now for its importance