The highest suspended mosque in the world will be constructed in the city of Makkah, in Saudi Arabia, See News newspaper reported in Arabic.
The Saudi real estate committee announced that work on the suspended mosque has started.
The suspended mosque will link the two skyscrapers making up the Jebel Omar Tower and have a panoramic view of the Makkah Grand Mosque and the Ka`bah.
The suspended mosque will also be connected to the Makkah Grand Mosque using hi-tech acoustic and audiovisual equipment.
Once complete, the 161-meter-high and 10-metre-wide suspended mosque will accommodate 200 worshippers altogether.
Worshippers will use half of the 400-square-meter mosque for praying. They will use the other half for other services.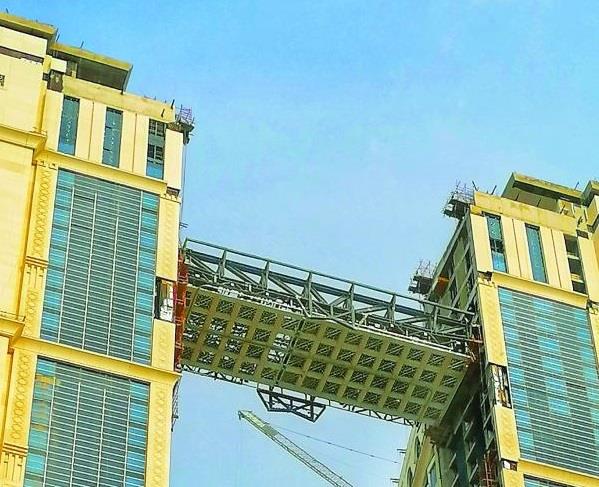 What Is the Grand Mosque
Haram means "sanctuary" or "holy shrine" in the Arabic language. The Great Mosque of Makkah, also called Al-Haram Mosque, Al-Masjid al-Harām, aka "the Sacred Mosque" is the largest mosque in the world. It surrounds the Islamic Qiblah which is the Kaaba.
Muslims face the Ka`bah while performing the prayers. One of the Five Pillars of Islam requires every Muslim to perform the Hajj at least once in their lifetime.
The Grand Mosque has other important significant sites. This includes, the Black Stone, Well of Zamzam, Station of Abraham, and Safa and Marwa. It is always open, regardless of date or time. This holy site has gone under major renovations by various caliphs, sultans, and kings.