With less than three weeks to hajj, the holy sites in Makkah and Madinah are preparing to welcome worshippers for the annual pilgrimage amid the global coronavirus pandemic.
Saudi Arabia has put in place stringent health and safety measures as the holy sites of Mina, Arafat, and Muzdalifah prepare to receive Hajj pilgrims on July 19.
This past Monday, Saudi Arabia's Ministry of Hajj and Umrah opened registration for Hajj pilgrims through its website.
? Read Also: Talking to AboutIslam: Texan Muslim Laments Her Cancelled Hajj Trip
Though initial reports said Saudi will limit the number of pilgrims to 1000, the Saudi Gazette said the number of pilgrims would be around 10,000.
According to an article posted on the Saudi paper, out of the total 10,000 pilgrims, 70 percent will be foreigners residing in the Kingdom, with Saudis making up the remaining 30 percent.
The past few days have seen Saudi authorities putting final touches on maintenance and repair works of roads and streets as well as tents at the holy sites.
Entry points to the holy city of Makkah and the holy sites will restrict the entry for those who have hajj permits starting from July 19.
At the entry points, veterinary teams will ensure the safety and sound health of livestock transported to the holy city as part of preparations for an epidemic free Hajj.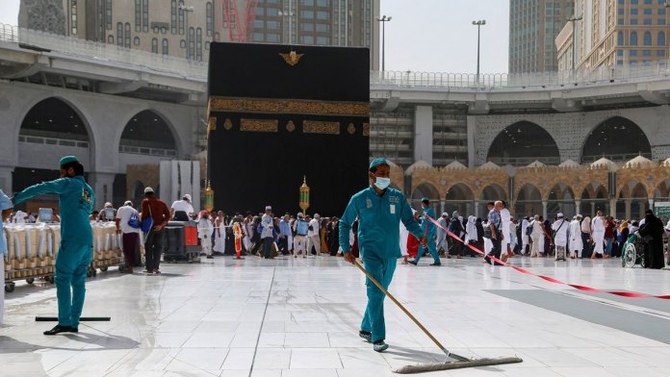 Grief
Prior to the Saudi announcement, Indonesia, Malaysia, Senegal, and Singapore had already barred their citizens from performing hajj this year because of coronavirus concerns.
There has been a mix of emotions that range from sadness, relief, and disappointment from Muslims all over the world.
"I already cancelled my hajj plans prior to the Saudi's announcement. I would have been disappointed to discover I could actually attend after cancelling plans," Samira Abdi shared with AboutIslam.net.
Millions of Muslims normally make the pilgrimage to Makkah every year, with nearly 2.5 million doing so in 2019.
Hajj ceremonies symbolize the essential concepts of the Islamic faith. It commemorates the trials of Prophet Abraham and his family.
Every able-bodied adult Muslim who can financially afford the trip must perform Hajj at least once in a lifetime.