For the first time in history, multi-storey tents will be established during this year's Hajj season to provide pilgrims with more space and increase the accommodation capacity in the city of Mina, Aaj.tv reported.
"This is within the Kingdom's efforts to upgrade the services being extended to the pilgrims and is also within the efforts to achieve the goals and objectives of the 2030 Vision aimed at increasing the accommodation capacity for the Guests of Allah," chairman of the establishment, Abbas Qattan said.
According to Qattan, the project will aim to exploit the vertical height of Mina. He added that the ground floor will be used for the accommodation of workers and for storing food supplies while the upper stories will be used for the accommodation of pilgrims.
"This experiment will provide extra accommodation places for eight pilgrims in each tent," he explained.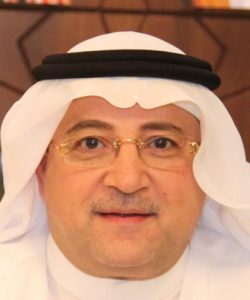 "The tents will be fire-resistant and can easily be wrapped up and reconstructed," he added.
Muslims from around the world pour to Makkah every year to perform hajj, one of the five pillars of Islam.
Hajj consists of several ceremonies, which are meant to symbolize the essential concepts of the Islamic faith, and to commemorate the trials of Prophet Abraham and his family.
Every able-bodied adult Muslim who can financially afford the trip must perform hajj at least once in a lifetime.
Hajj 2019 will commence on Friday, 9th of August 2019 and will continue till Wednesday, 14th of August 2019; in the evening time.
Pilgrims travel towards Mina on 8th Dhul Hijjah from Makkah. There is no specific time to reach there but according to Sunnah one should reach before Dhuhr prayer and from then onwards all the prayers are offered as qasr (shortened).
Pilgrims return to Mina from Arafat on 10th Dhul Hijjah morning and stoning of Jamarah and sacrifice of animals is performed – either in Makkah or Mina.