Nearly 2.5 million Muslim pilgrims have begun leaving the holy city of Makkah, concluding peacefully the last of the solemn rituals of the soul-searching journey of Hajj.
"Nobody comes to the Hajj without things inside him that he wants to ask from God," Saudi pilgrim Jasem Ali Haqawi told Reuters while preparing to conduct final prayers in Makkah.
"The sick, the indebted … such things only God can grant and so you ask God for whatever you want."
In the last ritual of the annual pilgrimage, the white-clad pilgrims performed the final Tawaf (circumambulation) as they walked seven times around the Ka`bah in the Grand Mosque complex in Makkah.
The Ka`bah, with a black stone set in the eastern corner, is not an object of worship, though Muslims pray towards it, but a sanctuary and a spiritual center.
The farewell Tawaf should be done at the last hour before leaving Makkah. If the pilgrim spends another night in Makkah after the tawaf, he or she must repeat the ritual.
The farewell circumambulation came after the pilgrims, some in groups others alone, completed on Thursday the three-day ritual of stoning the Devil at Jamrat Al-Aqaba, hurling pebbles at all three wide walls representing Satan.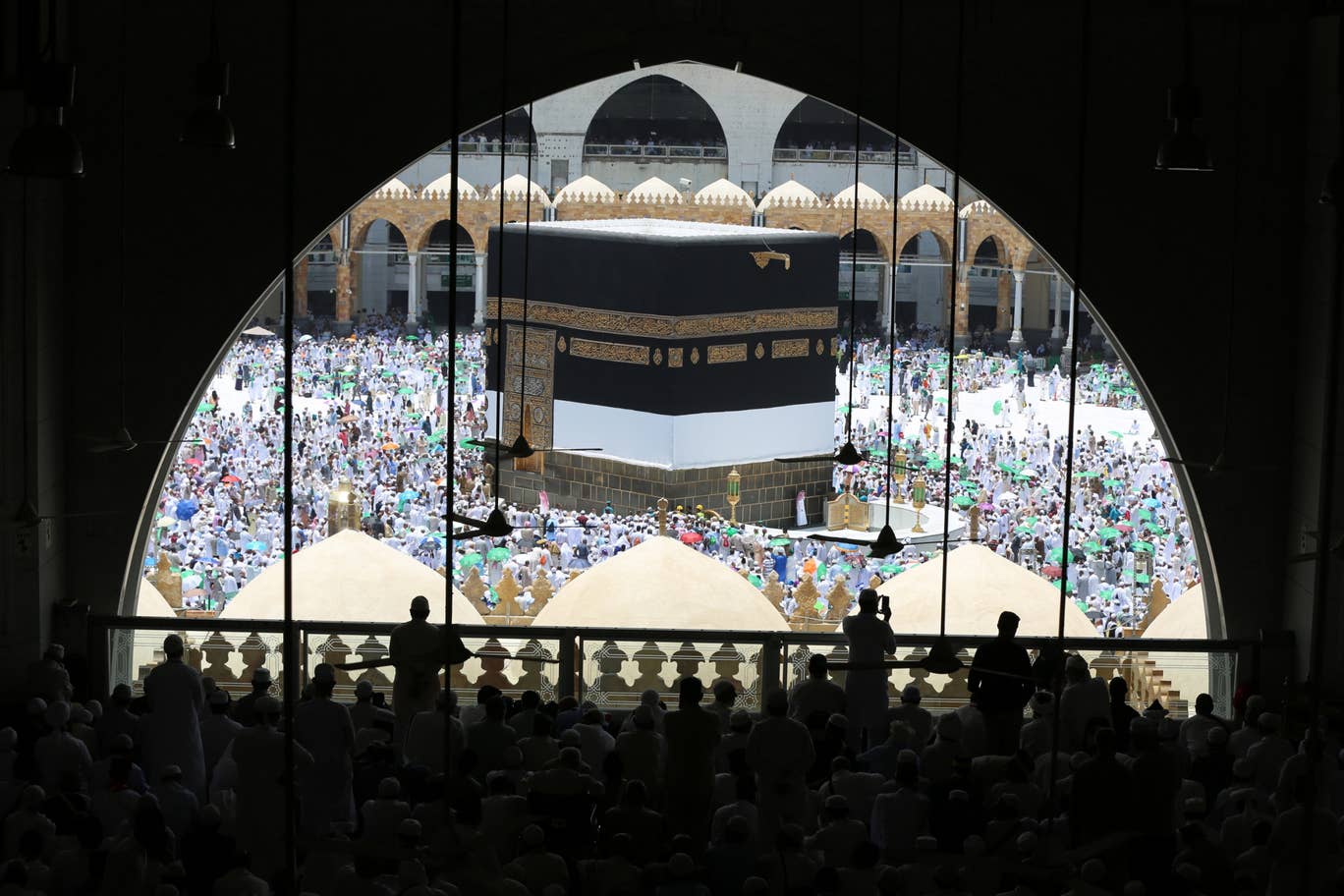 Over the past three days, massive crowds of pilgrims advanced in waves around Jamrat al-Aqaba, the largest of three adjacent pillars, pelting Jamrat Al-Aqabah.
It began after the pilgrims slaughtered sacrificial animals and performed Tawaf Al-Ifadah.
Massive crowds of pilgrims filed along a giant pedestrian bridge that houses the walls in the Mina valley, pelting Jamrat Al-Aqabah.
Pilgrims hurl seven pebbles from behind a fence or from an overhead bridge every day for three days at each of the three 18-meter (58-foot) high concrete pillars symbolizing the devil.
Muslims believe Satan appeared on the same site to Prophet Abraham, son Isma'il and wife Hagar, who each three seven stories at the devil.
Egyptian pilgrim Amer Mohammad told Euro News after throwing the last pebbles that his heart was full of happiness because he was able to complete the pilgrimage.
Every year, Makkah sees millions of Muslims from around the world pouring to perform Hajj, one of the five pillars of Islam.
Hajj's ceremonies are meant to symbolize the essential concepts of the Islamic faith and to commemorate the trials of Prophet Abraham and his family.
Every able-bodied adult Muslim who can financially afford the trip must perform Hajj at least once in a lifetime.