Celebrities | Footballers | Muslim Philanthropists | Non-Muslims
Through its goals of highlighting Muslims achievements and contributions to the development of mankind, AboutIslam is glad to present the following individuals as a kind of a token appreciation for their remarkable endeavors.
Based on comments and nominations from our readers, we hereby announce the winners of Muslim Stars of the Year 2017.
And always remember that each one of us can also be a star in his or her own way, so take the chance to serve your community.
Celebrities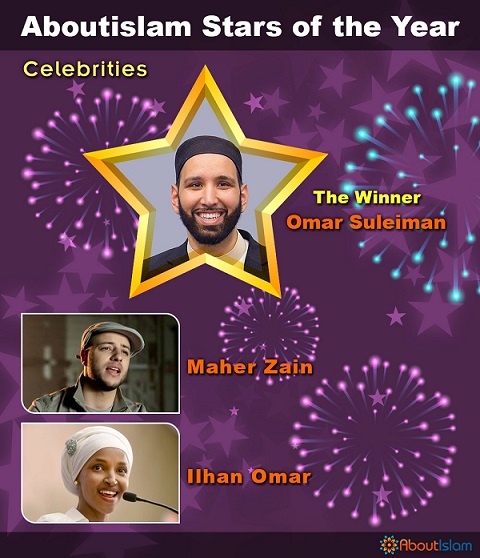 Omar Suleiman is an American Muslim scholar and speaker. He is currently the President of the Yaqeen Institute for Islamic Research. He is also the Resident Scholar of the Valley Ranch Islamic Center and the Co-Chair of Faith Forward Dallas at Thanks-Giving Square. In February 2017, Suleiman visited a Syrian refugee camp on the Jordan-Syria border, delivering aid with the Islamic group Helping Hand for Relief and Development.
---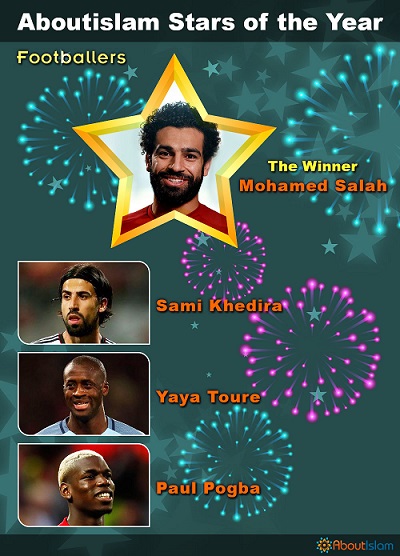 In his first season with Liverpool FC, Mohamed Salah has proven to be an inspiration for many.
Known as a devout Muslim, Salah usually prostrates after scoring goals. Becoming a superstar in Liverpool, he has won a special respect for himself and his faith, with many saying Salah is making Da`wah on the pitch.
---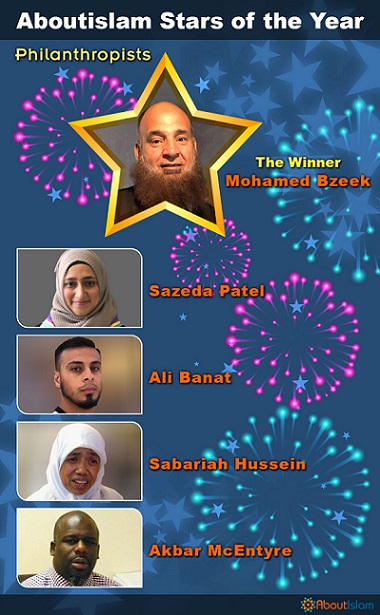 Mohamed Bzeek is an American Muslim of Libyan descent, who has served as a foster parent to terminally-ill children in the US for almost thirty years.
Over almost three decades, he and his wife cared for scores of children. Ten have died in his care. Most of the children he's taken in recently were born with terminal illnesses.
"The key is, you have to love them like your own," Bzeek said. "I know they are sick. I know they are going to die. I do my best as a human being and leave the rest to God."
---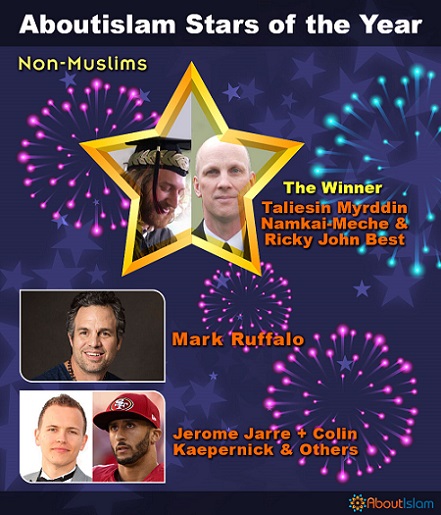 Taliesin Myrddin Namkai-Meche and Ricky John Best were killed and Micah Fletcher was seriously injured when they attempted to defend two teenage girls who were being racially abused on a train in June. Muslims in Portland, Oregon, thanked the community for its support and said they were raising money for the families of the victims.
---