A growing number of American Muslims have been registering to vote, running for elections, and making their voices heard in their communities.
In Utah, more than 100 Muslims gathered Tuesday at the Capitol to lobby for bills that impact the faith and refugee communities in the first annual Muslim day on the hill.
The gathering was meant to allow lawmakers to meet with their Muslim constituents and provide Muslims access to the legislature.
"When we live in communities that are as diverse as Utah is becoming, it is important to have everybody's perspective heard and understood for the officials to be able to represent their communities," said Luna Banuri, Executive Director for the Utah Muslim Civic League, The Salt Lake Tribune reported.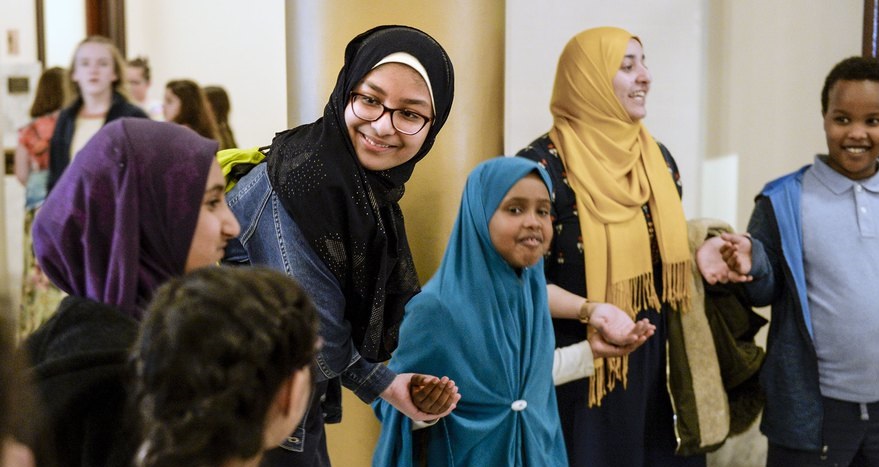 Banuri, who has dedicated the last 4-5 years to building a narrative around civic engagement, said the event helps to break down stereotypes many Americans have about Muslims.
"About 42% of the country has not had any interaction with Muslims and that drives the negative stereotype. There's also research to show that … negative Muslim portrayal gets 82% more coverage and is almost equal to subjects like cocaine and cancer."
Muslim Day
Though Utah's event is not an official one, other American states have dedicated special days for Muslims.
In Ohio, for example, the Islamic Day of Ohio was recognized by the state to be marked every second Saturday in October since 1987.
The tradition has continued, and each year an Islamic Center within the State of Ohio hosts of the event. The goal of the event is to promote and educate others about Islam, its ideals, teachings, and practices, to our local Ohio communities.
Islam Day was also a day of recognition for Islam and Muslims in Hawaii on September 24, 2009, designated by a symbolic resolution of the State Legislature.