Texas students will return to class starting in mid-August, Governor Greg Abbott told lawmakers Thursday, even as the numbers of confirmed COVID-19 cases and hospitalizations continue to break records daily.
Despite Texas leading the numbers in hospitalizations, which hit 2,947 on Thursday, Texas is one of the first states to announce their plans to reopen schools for their student population.
School districts will not be required to make students wear face masks or test them for COVID-19. Texas Education Commissioner Mike Morath claimed it will be safe for students to return to class then, but that the state will allow flexibility for families who wish to keep their children at home because of health concerns.
? Read Also: Manchester Muslim Students Launch 'Jihad' against COVID-19
This decision will have a direct impact on local Islamic schools and their decision to return to classes or continue to utilize a digital format.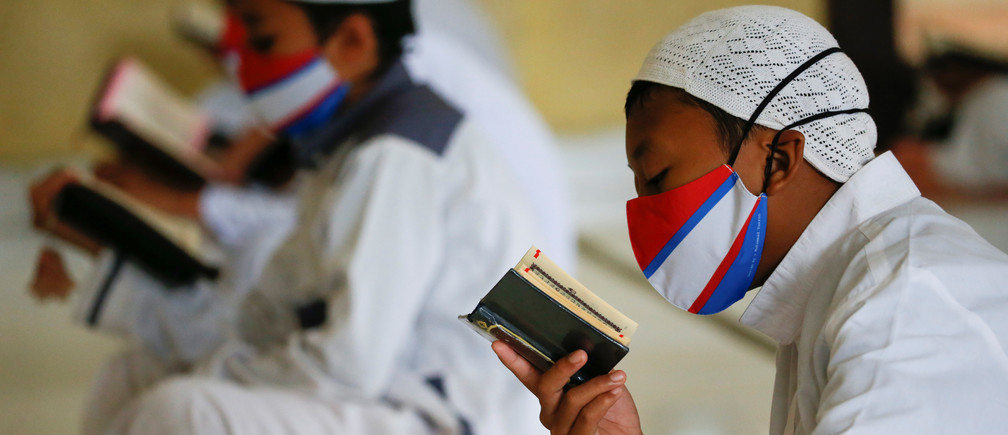 Digital Learning
Following the outbreak of the COVID-19 pandemic a few months ago, Islamic schools throughout the United States made swift decisions to transform their private institutions into digital learning zones.
For many schools, this became a daunting task, as they weren't prepared to provide their students with an equitable educational experience from home.
This reality shaped a new norm for many private schools as they navigated how to institute new policies for the success and continuation of their school.
"The transition was hard, as we didn't know how to continue to provide quality education online to our students daily. We changed our policies over a dozen times before we felt we got it right," middle school math teacher, Verinique Cooper from an Islamic school in Georgia told AboutIslam.
Preparing for Summer Months
Islamic School League of America's (ISLA) has shared a powerful reminder on their website to all educators navigating the rough terrain of continuing to provide high-quality digital education to students.
"Attaining Jannah is the real purpose in living the earthly life, so while careers and professions are important, we want to maintain that focus on Islamic education for your child/children," ISLA said.
"If coronavirus taught us something really important, of the many things we learned, it showed us and continues to show us how close each one of us really is to departing the worldly life, without much if any notice."
Additionally, ISLA provided some guidance to Islamic schools to adequately prepare during the summer months in the following statement:
"I hope that Islamic schools will spend the summer planning for the future we cannot see in three areas to start with:
Developing a plan for your Islamic School to thrive, not just survive
Preparing for new instructional strategies by creating multiple modalities in learning with secure and strategic digital planning
Creating and investing in multiple modalities and venues for professional development (PD) for all faculty to attain life-changing skills for their classroom teaching (face to face, both in person and on electronic platforms, blended, hybrid, synchronous, asynchronous)"
Although all public schools in the state of Texas plan to open with minimal safety measures in place, Islamic schools plan to be radical about considering options that will work for the safety of their student population.
Till now, private Islamic Schools has not announced any decision regarding reopening schools this fall.