WASHINGTON – The US First lady, Melania Trump, caused the stir with her "I Really Don't Care" jacket, and this has inspired clothing companies to sell T-shirts with a counter message and donate the proceeds to refugee services.
Melania wore the controversial jacket during her visit to a camp of migrant children near the border. Many people regarded that as a clear lack of appropriate responses to the immigration crisis in the USA.
Though Melania Trump's press team said there was no hidden message behind the jacket, President Trump later tweeted the words were aimed at the media.
Pop City company in New Orleans made a $25-olive green T-shirt with the words "I Really Do Care, Do U?" emblazoned in white graffiti-style lettering (the same style as Melania Trump's jacket).
"I came up with the shirt because I'm frustrated and upset with the tone of the current debate over immigration. Melania should be a standard-bearer," Pop City owner, Rhonda Findley, told CNN on June 22.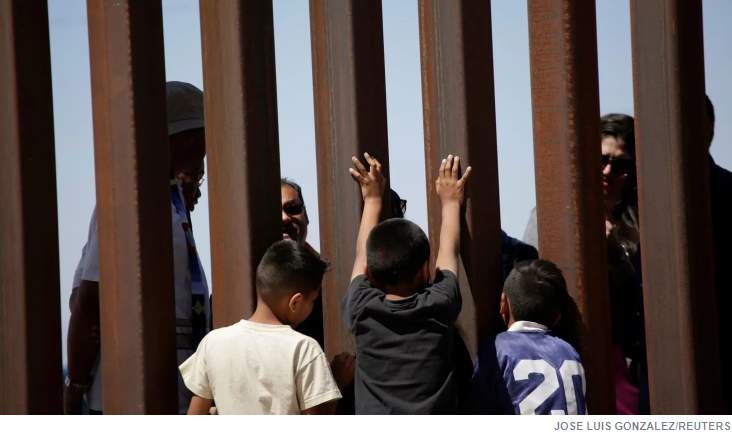 She continued: "If her standard is that, then it's up to the rest of us who use fashion or T-shirts … to be socially conscious and to answer when people misstep or do what the first lady did."
Pop City announced that 25% of proceeds will benefit the Refugee and Immigrant Center for Education and Legal Services (RAICES), a nonprofit in Texas that offers free and low-cost legal services to immigrants and refugees.
While another 25% will go to the Catholic Charities Archdiocese of New Orleans' Immigration and Refugee Services.
On its behalf, Wildfang company in Portland borrowed the same font style and sells a black T-shirt for $40 and a black and olive green bomber jackets for $98 — both boasting the message "I Really Care, Don't You?"
Wildfang confirmed that it will give back more than $150,000 in 2018 by donating 100% of the proceeds from its "I Really Care" line to RAICES next July.
"My heart has broken all week watching the images of children in detention centers. Yesterday I opened my news app and saw Melania's jacket and it was just so appalling," CEO Emma McIlroy expressed.
"We wanted to send our own message and to make it clear how we feel about immigrants and their human rights," she continued. "We want to hit $50,000. We'll be truly delighted to send that check."
Migrants in US
The American imam, Omar Suleiman, commented on the suffering of migrant children in the US by saying:
"One by one as I reached up and put my hand on the glass, a crying child put their hand to mine and looked me in the eyes with their tears flowing. I hated not being able to wipe their tears. And I hated not being the parent they so wished to see. I also hated not being able to tell them that everything was going to be ok, or that help was on the way."
He continued on his Facebook post which shows a kid in a dark surrounding behind bars:
"I don't remember ever feeling so helpless as I watched those children taken away only to be stored in another warehouse. And I was haunted by the thought of how helpless their mothers probably felt as they were ripped away from them. I don't remember the last time I cried my eyes out. I don't remember the last time I have ever been left so speechless."
"Not only have these children been separated from their families, but they are also being separated from their human family. And while I will probably never know their names, nor will they know mine, they are my children. And they're yours too," Suleiman feels.