DUBLIN – The Islamic Cultural Centre of Ireland, Clonskeagh Mosque, announced opening its doors to homeless people in the Irish capital Dublin during Storm Emma, expected to hit Western Europe with predicted temperatures of -10°C later this week.
"We're working closely with Dublin City Council and homeless organizations to be able to provide these services," Summayah Kenna, head of the mosque's Community Welfare Department, told 98FM on Monday.
Homeless people left out in the cold during the snow Storm Emma were offered a place to stay at the mosque between February 27 to March 4, where there are camp beds, warm food, and drinks.
"We'll have a security team on duty at night, and maintenance teams have been alerted to make sure there is sufficient heating in the building, especially late at night," Kenna informed.
Storm Emma will bring rounds of heavy rain up to 125mm, as thick as 15cm-snow, and 100km/h-damaging winds to Portugal, Spain, France, Ireland, and the UK.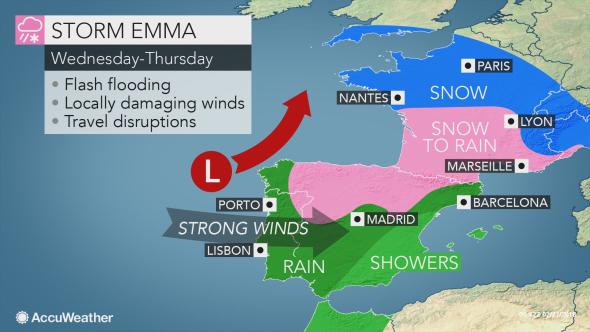 It's not the first time for Irish Muslims to provide aid during such natural catastrophes. Previously in November 2017, they offered shelter and assistance during the past Storm, Ophelia.
According to the 2016 Irish census, the number of Muslims resident in the republic was 63,000. At the time of the 2001 UK Census, there were 1,943 living in Northern Ireland.
The earliest mention of Ireland in Muslim sources originates in the 12th-century's encyclopedia, Tabula Rogeriana, of the famous Amazigh Moroccan geographer Al-Idrisi.